Go inside
Lenten Project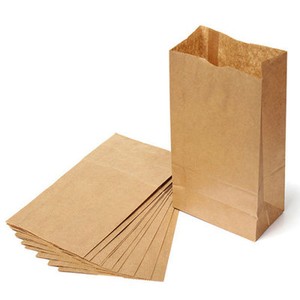 Can you make a peanut butter and jelly sandwich? Come join your fellow GPCC members in Fellowship Hall on Thursday, March 15, at 6:30 pm as we make lunches for Operation Love Our Homeless. Our goal is to make at least 150 lunches---which includes a sandwich, drink, snack, napkin, and handwritten note of encouragement---that will go to a local homeless shelter. All of the supplies will be provided. We will set up an assembly line, and start spreading the PB&J while we spread some love!
All of the lunches will be delivered to Diane Soullierre of Operation Love Our Homeless, which is the recipient of our March Outreach donations, as well. What a great way to give back to the community doing something we all already know how to do, packing a lunch!
Please sign up using the sign-up sheet outside of the office, or by calling the church office. Plan to come to church by 6:30 on March 15 and let the lunch-making begin! Please contact Allison Gudenau with any questions at 313-418-5451. Thank you.
Impromptu Meditation During the Snowstorm
Last week our regular Sunday morning service was cancelled due to snowfall and a icy rain that glazed the roads. Water service was also cut due to a water main break just across the street. It was certainly not a time to encourage anyone to travel. However, a small group of people arrived at the church anyway. They were either brave souls who were unwilling to give in to the weather, or those who did not get the cancellation message before leaving their homes.
In lieu of a service we all met in the Fellowship Lounge and Pastor Richard led us in an impromptu meditation based on the Iona order of worship. It was a happy and cozy service that allowed everyone to rest up and recharge our spiritual reservoirs before bundling up and heading back out into the bitter grip of winter once again.
February Outreach:Heat and Warmth Fund
It has been COLD. We all have experienced the deep biting cold since Christmas Day. UGGH! The latest forecast indicates that we are about to get a reprieve, very soon outside temps could soar into the 30s or maybe even 40 degrees. A bit of a relief. BUT what if our economic circumstances were not as favorable? How would we feel if we needed to choose between feeding our families and heating our home? What if we couldn't afford needed repairs and our heat was off in the past few weeks or month? Unimaginable! Burrrr!
February Outreach supports THAW (The Heat and Warmth Fund). THAW is an independent nonprofit organization that distributes assistance to vulnerable Michigan residents through 56 agency partners. The number of households that need utility assistance continues to grow each year. Just last calendar year (2016) THAW distributed more than $12 million in utility assistance to more than 10,000 Michigan households. They could NOT do this without our help.
Here is a bit more about THAW:
THAW was established in 1985 to improve the quality of life in Michigan, with over 30 years of service THAW has provided more than $172 million in assistance.
Recipients of assistance include elderly, unemployed, underemployed, and disabled individuals who have found themselves in an energy crisis.
7 out of 10 households assisted have children or seniors living in the home.
THAW helps with Heat and electricity needs throughout the year, especially during our Michigan winter.
THAW programs are open to eligible Michigan residents.
As you ponder your charitable giving in February consider providing the gift of heat and warmth to others. Your gift, will be combined with others to help needy families continue to keep warm this winter.
For further information: https://thawfund.org/about-us/ or see any of the Outreach Committee Members, we will be glad to an-swer any questions that you may have.
Keep warm this winter, and give others the gift of warmth through THAW in February. Thank you!
Welcome
Welcome to Grosse Pointe Congregational Church. At Grosse Pointe Congregational Church, or GPCC, I greet you in the name of Jesus Christ, our Lord and Savior. Thank you for dropping by via your browser. GPCC is a church on-fire with the power and love of the Holy Spirit. Through God's wondrous love, we are a caring congregation: caring for the spiritual and hunger needs of our members and non-members.
We feed spritual hunger pains through music in Sunday worship, and thorugh our art gallery, which changes every 1-2 months. Please visit our Facebook Arts Ministry page for upcoming events and information.
Our congregation is part of the United Church of Christ (www.ucc.org) family and we come from all walks of life to center our lives and hearts on God. Each week the services adn sermons encoaurge us to live the Gospel of Jesus Christ as we discern what we believe we hear the Still-Speaking God saying.
If you are looking for a church family, we'd love to adopt you as a brother or sister in Christ. We also invite you to listen to our weekly sermons, and if your life is changed or you are inspired by God to give to our ministries, please click here: DONATION.
God's blessings,
Rev. Richard Yeager-Stiver